Custom Website Development & User-Centric Design
Strong web design and development is at the intersection of art, marketing and technology. Website design refers to the process of making a site that is not only simplistic in navigation but friendly enough for user's to enjoy their experience and find exactly what they're looking for.
This involves features like layout, color schemes, landing page organization and navigation construct, website imagery and graphics as well as content formatting. Once the design is set, our web developers take it from there. Our team takes the web concept design and turns it into a functional website.
Sharp Website Concepts Fuel Exponential Growth
A website is the most important aspect of a company's online presence. A website is an extension of your business. Modern web design acts like the frame around your products and services. It should put the strengths of the company on clear display. When combined with dynamic web marketing tools such as search engine optimization and a quality content strategy- a well-designed website is your most powerful source of growth and online reputation enhancement. Working together, these tools can establish your company as an industry leader.
Our approach not only increases your website's visibility for potential clients searching for your products or services, but continuously increases the opportunity for your target consumers to convert. These are a few of the standard measures we use to make great websites:
Responsive Design & Development
User Experience Analysis
Website Speed Optimization
Secure Website Development
Our Strategic Web Development Approach
Designing a new website or updating your current one, may feel overwhelming, that's why we make it simple. Our web development team studies user search data, performance and conversion rate optimization in order to make smart websites while constantly improve those that we manage.
Our team works closely with clients to build a website that is relevant to your industry and focused on your company goals:
Increase new customer contacts,
Grow brand awareness,
Improve organic search reputation,
Generate website conversion leads.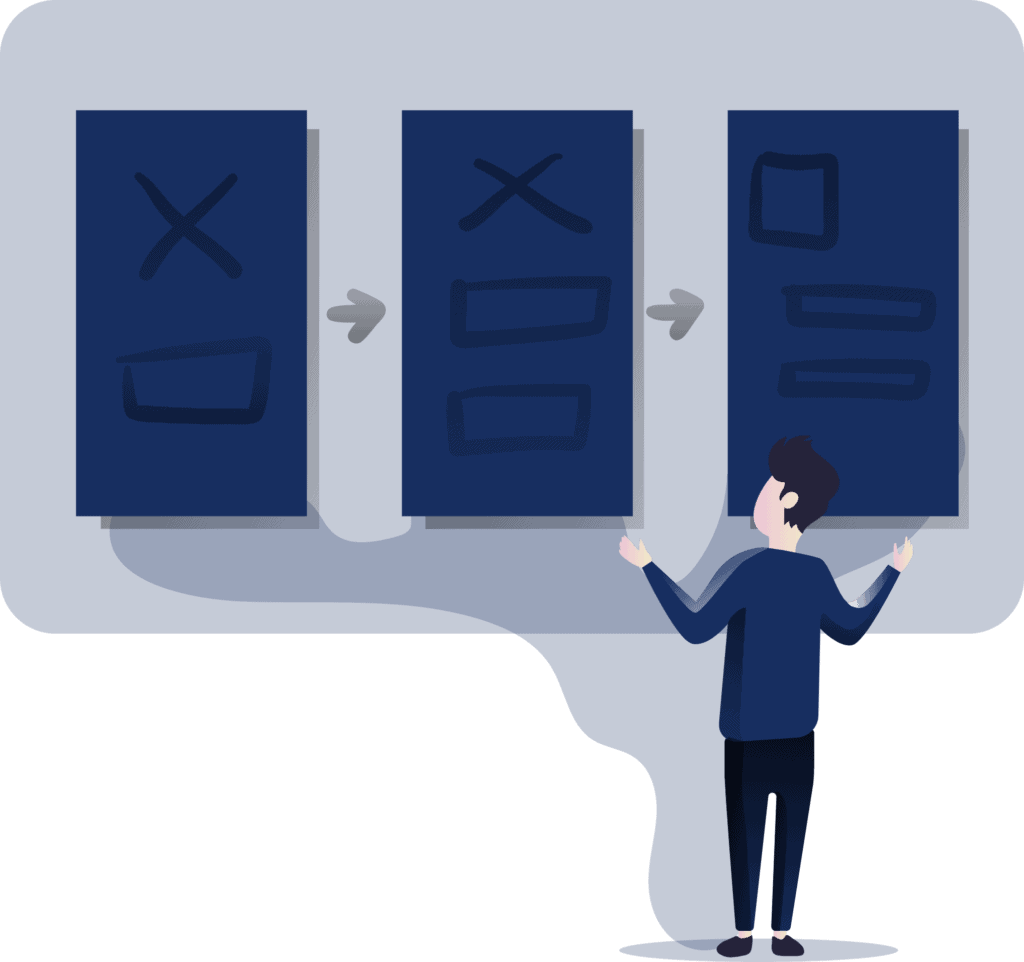 Website Hosting & Maintenance Plans
Is your website already attractive, engaging and optimized for search engines? Great! Then the only thing you have left to worry about is maintaining its reputation. SearchActions provides ongoing technical support, maintenance updates, and back-up services, ensuring minimum downtime and lightning fast page-load times.
Website Services That Work For You
You are the expert in your field, and SearchActions has the skills to deliver your expertise to potential customers. Start building a fast, effective, great-looking new website today.